Thursday, September 12, 2019
Graduate students play a vital role in the success of undergraduates in college classes. The Center for the Integration of Research, Teaching and Learning (CIRTL) recognizes the importance of graduate students in the classroom and is committed to the development of today's teachers.
Supporting this mission, the University of Iowa and fellow CIRTL institutions Iowa State University, Indiana University, the University of Nebraska-Lincoln, and the University of Colorado simultaneously taught a course this summer titled Transforming your Research into Teaching. This 9-session workshop series had graduate students and postdocs from any academic discipline design a course based on their current research area.
There was approximately 60 graduate students and postdocs enrolled in the free course.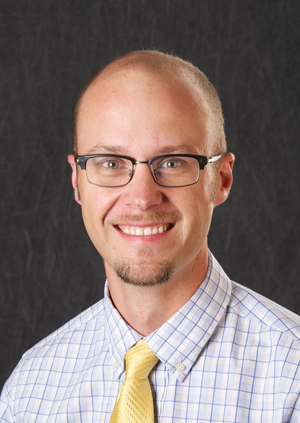 "It's rare for a graduate student to have the latitude to develop something brand new," says Darren Hoffmann, assistant professor of anatomy and cell biology and a course instructor at the University of Iowa. "For those students who have strengths in creativity, this course gives them permission to set those strengths free. We encourage our students to develop a course that would better prepare them for their career path or a course that they believe should exist, but doesn't yet.
"That open approach turns this class into a think tank for innovation. I hope that attitude sticks with these students and propels them into educational leadership."
This workshop uses a "flipped course" format. Each week, students watched a series of videos to learn about effective teaching and course design. They then attended a 1-hour seminar to discuss what they learned, practice techniques, and give and receive feedback on classmates' projects.
At the completion of the course, participants had designed a course syllabus, learned effective teaching strategies, and received the CIRTL Associate Level certificate.
Hoffmann created the teaching videos used by instructors at the five institutions. He developed the videos initially for a small course he taught previously for students in the UI's Department of Anatomy and Cell Biology.
Hoffmann and Lisa Kelly, the University of Iowa's CIRTL Program Coordinator, co-taught the course at the UI.
"In developing this as a small course with less than 10 students back when I was a new faculty member in my department, I was trying something new to address a training gap that I felt as a graduate student," Hoffmann says. "Our colleagues at the other participating institutions echoed that this training gap still exists. So this is a great opportunity to take something that we've built here and adapt it for a much bigger audience. Teaching through videos online doesn't always feel like you're really making a difference because you can't see or feel it. But, when we view their course projects online, we can tell that it's clearly working."
Improving job prospects
Brittany Ripley has a goal to teach at a small liberal arts college after graduation. To make that happen, this UI doctoral student realizes she needs more teaching experience on her resume.
Ripley enrolled in the workshop series to learn and practice new teaching strategies.
"(Participating in this class) shows people we're interested in teaching. In some disciplines like English and history, you get to lecture for a whole class and say you have more teaching experience," says Ripley, a PhD candidate in biochemistry. "In my area of study, I sit though someone else's lecture and all I do is grade. So, I can't really say I have teaching experience. It's good for me to get more training and get my feet wet in teaching."
As a recent graduate of Iowa State University, Shawana Tabassum understands that graduate students and postdocs at universities mostly strive to do research, while many of them hope to land faculty positions that require teaching and leadership capabilities. Unfortunately, many graduate students hardly get any teaching training, making a course like this one crucial to their success.
"This course provided the graduate students and postdocs an excellent platform where they developed the materials of a new course targeted to undergrad and/or graduate students they might teach as future faculty," says Tabassum, a postdoctoral scholar in electrical and computer engineering at Iowa State University and ISU's course instructor. "This would set them apart from other candidates and give them an edge at a faculty interview, as they could offer a new course to the hiring department."
Lisa Rohde, associate director of teaching and research development at the University of Nebraska-Lincoln, agrees with Tabassum's assessment of the workshop series' potential positive impact on student success on the job market.
"(Our students) were excited about having a full course designed at the end of this that they could take to job interviews to show their commitment to teaching, which will really make them stand out from other applicants," Rohde says.
Teaching and research are tied together
Tom Lynch isn't convinced he will teach his course in a classroom setting after finishing his postdoc at the University of Iowa. However, he still found this workshop series extremely valuable.
"Having to develop these ideas got me to think about my research in a different way," says Lynch, a postdoctoral fellow in anatomy and cell biology and surgery. "Regardless, if you're going teach or not, there's the old adage that you don't learn anything until you have to teach it to someone else."
Kelly believes teaching and research don't have to be independent endeavors, and this CIRTL series brings those two missions together.
"(Graduate students and postdocs) can take what they know to be good research and use that same rigor to investigate if their teaching is working," Kelly says. "The course brings the disciplinary skills they're developing as a researcher and shows how they can use those skills to be a better teacher."
Preston Cumming, lead coordinator (STEM and social sciences) for the Graduate Teacher Program at the University of Colorado, expects many of his scholars to teach the courses they created.
"Many of my participants are actually teaching these courses in the next year and they wanted to get going on them this summer," Cumming says. "It has been very beneficial to those (participants) in particular, but with the added benefit of learning more about how others design courses, this workshop has expanded their own knowledge of all of the tools available to them."
Many students across the five institutions appreciated how the workshop series created a community of cross-disciplinary scholars who shared constructive feedback with each other about their classes.
During the 1-hour seminar, scholars from programs such as biochemistry, religious studies, and educational policy and leadership studies had small-group discussions about their projects.
"We noticed our participants grew substantially over the eight weeks in their confidence about speaking about their research to a disciplinarily broad audience," says Katherine Kearns, assistant vice provost for student development at Indiana University's Graduate School. "We see them being more succinct, using more accessible language, finding vivid 'nuggets' of what is cool about their research, and getting excited about their course ideas and lesson plans."
"Many participants have been able to create a course they'd like to teach and feel confident in explaining the course and their research with others," says Leslie Drane, instructional consultant at Indiana University. "They report finding the online videos beneficial and one of the core reasons they can have such productive face-to-face conversations."
Future of seminar series
Kelly sees the seminar series working for CIRTL on two levels.
First, the University of Iowa will propose having the workshop made available to the entire CIRTL network of around 40 universities as part of the CIRTL online course listing. This would be part of the UI's membership requirement to provide service for CIRTL. The UI also would be providing knowledge and resources for the CIRTL network.
"This is more of a pipeline to introduce people to idea of thinking about how research and teaching are intertwined," Kelly says. "(The participants) have designed courses based on their research interests."