The University of Iowa Graduate College awarded Dan Berkowitz and Greg Carmichael top honors for excellence in mentoring graduate students.
Berkowitz, professor of journalism and mass communication in the College of Liberal Arts and Sciences, is winner of the 2016-17 Graduate College Outstanding Faculty Mentor Award in Social Sciences.
Carmichael, professor of chemical and biochemical engineering in the College of Engineering, is the recipient of the Outstanding Faculty Mentor Award in Mathematics, Physical Sciences, and Engineering.
The professors were nominated for the award by their students and colleagues.
Dan Berkowitz
In his 29-year career at the UI, Berkowitz has helped 24 doctoral students soar to great heights as scholars.
"If there were an overarching key to my mentoring approach, it would be building ownership," Berkowitz wrote in his mentoring philosophy statement. "A student working on a dissertation is essentially testing wings for future flight. It is important to give a student enough space to work, yet also enough guidance to make that work a success."
Nancy Muturi, who earned her Ph.D. in mass communication in 2002, used Berkowitz's guidance to make a successful landing as a professor of journalism and mass communications at Kansas State University.
Muturi came to the UI from Kenya in the winter of 1993, the first time she left her home country to experience another culture. As an international student who was developing her writing skills, Muturi appreciated Berkowitz's assistance with the writing process. He helped his student polish her grant applications, made editorial suggestions, and wrote support letters for each of her applications.
"His approach is different from many other professors, including myself, because he takes a holistic approach—academic, personal, and professional—while considering future goals of each mentee," Muturi wrote in her nomination letter.
Qi Ling's career as a doctoral student in mass communication nearly stalled out. For a period of time, Ling admits she wasn't a very productive student. Then Berkowitz came along. He helped Ling establish self-confidence gradually by allowing her to collaborate with him on a book chapter and later on a journal article.
"Both projects helped me better understand the nature of scholarly writing and improved my confidence to produce more works in the future," Ling wrote in her nomination letter. "Those projects were significant for me not only in terms of academic performance, but they also were psychological turning points for me."
Greg Carmichael
Since 1978 when he joined the UI faculty, Carmichael has mentored 40 Ph.D. students and 35 master's students. Over the years, his mentoring philosophy has remained the same.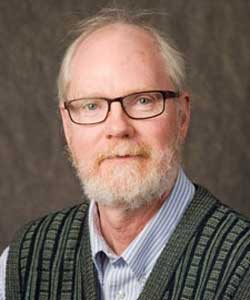 "I strive to provide each student an opportunity to identify and pursue an interesting research topic in a nurturing, safe, diverse, and stimulating environment for scholarship," Carmichael wrote in his mentoring philosophy statement. "Expectations are high, individual and collaborative skills are actively developed, and student success is measured by record of scholarship and job opportunities."
Marcelo Mena Carrasco, who earned his Ph.D. in civil and environmental engineering in 2007, was inspired by Carmichael as a student and continues to be so as Minister of the Environment for his native Chile.
"He asked me if I wanted to make a contribution to clean the air in my country. He puts his students in challenging environments in which they can excel," Carrasco wrote in his nomination letter.
Carmichael successfully balances being an acclaimed researcher in air quality modeling with developing the next generation of scientists.
Ph.D. candidate Negin Sobhani plans to be the next in a long line of Carmichael success stories.
"One of the important aspects of Dr. Carmichael's interactions with his students is his ability to provide just the right amount of structure while allowing them the independence and freedom to research in their area of interest," Sobhani wrote in his nomination letter.
UIPDA recognizes Harty with mentor award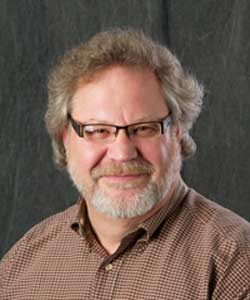 The University of Iowa Postdoctoral Association (UIPDA) presented John Harty with the Outstanding Postdoctoral Mentor Award.
Harty is a professor of microbiology and pathology in the Carver College of Medicine and researches T cell response dynamics. The UIPDA recognizes him as an embodiment of excellence and a mentor with extraordinary dedication to postdoctoral training.
In addition to providing outstanding technical guidance to his mentees, Harty inspires creative and independent thinking, fostering an exceptional learning environment where group members feel supported, encouraged, appreciated and valued.