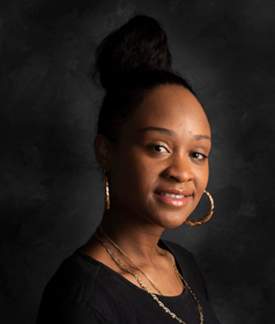 Brittany Williams, a Ph.D. student in the Neuroscience Interdisciplinary Graduate Program, studies a particular protein—Cav1.4—that is vital in transmitting initial visual information from the retina to the brain. Mutations in this protein are linked to visual impairments such as "night blindness," which makes it difficult to see in relatively low light.
Williams received a National Research Service Award from the National Institutes of Health to conduct her research. She received a perfect score of 1.0 on her NRSA grant application.
A native of Gainesville, Fla., Williams was selected by the Office of the Vice President for Research to be apart of the Dare to Discover campaign. Read an Iowa Now profile about Williams and her research.