In 2017, e-commerce accounted for about $2.3 trillion in sales and is expected to hit $4.5 trillion in 2021, according to a Statista report.
While this multi-trillion dollar industry is wildly popular with consumers, it has created challenges for companies delivering products ordered online.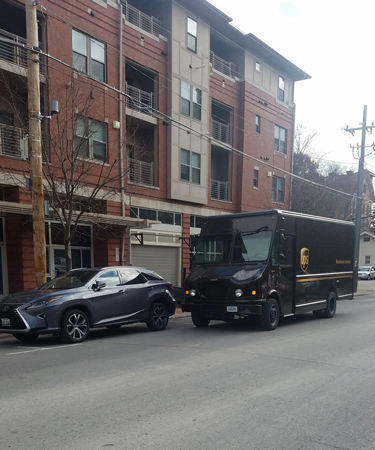 Urban delivery of these e-commerce products is expensive and creates traffic congestion, and these issues are exacerbated by the increased use of e-commerce. USPS and FedEX are considering using autonomous vehicles in their delivery operations.
Sara Reed, a Ph.D. candidate in applied mathematical and computational sciences at the University of Iowa, explores how autonomous (self-driving) vehicles will minimize delivery time in an urban setting in order to best serve customers. The native of Johnston, Iowa, wrote mathematical equations to illustrate time saving created by using autonomous vehicles.
"The increased level of e-commerce puts demand on delivery drivers to deliver packages. There's been a big shift from people going to stores," says Reed, who earned her bachelor's degree in Simpson College in Indianola, Iowa.
Reed determines time saving by considering the deliverer's walking speed, driving speed, the fixed cost of loading packages, and the number of customers on a grid representing city blocks.
Benefits of autonomous delivery vehicles
Reed, who received a post-comprehensive research fellowship from the Graduate College, is applying her mathematical skills to situations in today's world that could hopefully one day benefit delivery companies.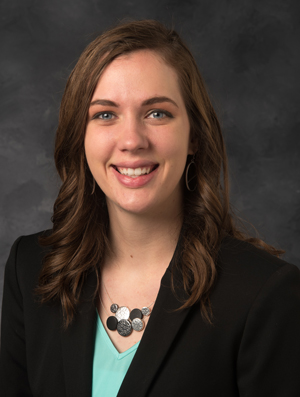 For example, an autonomous truck would drop off a delivery person at a designated location without having to look for parking. While the delivery person is serving customers, the self-driving vehicle can continue to navigate the city or save time by finding parking in a less congested area. Then, the vehicle can meet up with the delivery person at an alternate location. At that point, the vehicle can transport a person to a better location for the next set of customers.  
Currently, the delivery person must park the vehicle in order to deliver the packages to a set of customers. After making the initial deliveries, the delivery person could return to the vehicle and battle existing traffic to find a new parking spot to serve the next set of customers or walk the same distance to serve the customers before doubling back to the vehicle. 
In these current instances, the delivery person incurs the cost of parking, time spent driving/walking, and the necessary return walks to the parking locations.
"If you have to spend 15 minutes trying to find a legal parking spot every time you want to stop and deliver five packages that cuts into a driver's day," says Ann Campbell, professor of management sciences in the Tippie College of Business and Reed's co-advisor. "If you have a limited source of drivers and a growing demand in terms of packages that have to be delivered due to e-commerce, could you get 25 percent more packages delivered in a day if you never had to look for parking?"
In Reed's model, with nine minutes required to find each parking spot, the completion time of package delivery for 49 customers was 2.3 hours using an automated vehicle and 4.6 hours with a driver who parks the vehicle.
Next step in autonomous vehicles
Reed wants to solve the parking case on large city grids and understand the impact of autonomous vehicles on other geographies.
What is going to make this case more realistic for a city?
"It might be there's not a customer at every intersection. It could be that a customer demands more than one package at a time," Reed says. "In a city, a next step could be understanding how having fixed locations where delivery people are picked up and dropped off changes the optimal solution."
Professor Campbell says regulations on autonomous vehicles are still evolving and it's up to researchers to show 30 percent faster delivery time or 30 percent more packages delivered before self-driving vehicles are widely used in e-commerce deliveries.