Tuesday, October 24, 2017
The University of Iowa's Digital Scholarship & Publishing Studio offers a fellowship, funded by the Graduate College, which supports graduate students as they pursue innovative ways to share their scholarship digitally.
The Digital Scholarship & Publishing Studio Fellowship allows PhD, DMA, and MFA students to benefit from a mentored digital scholarship internship experience in the University of Iowa Libraries Digital Scholarship & Publishing Studio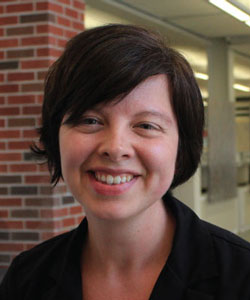 Students are encouraged to develop their own projects and/or pursue the development of digital scholarly skills. In addition to working at least 20 hours per week in the Studio on their projects, summer fellows are required to take a one-semester-hour class through the Digital Scholarship & Publishing Studio.
Last summer, nine graduate fellows participated in the pilot program. This academic year, the fellowship program will be offered in the spring as well as the summer.
"It is important to remove the mystery of the process," says Leah Gehlsen Morlan, program coordinator for the Digital Scholarship & Publishing Studio. "People don't always quite understand what goes into digital projects. The projects can seem complex and mysterious. I felt validated in our mission (last summer), because so many of these students were delighted with the process." 
Digital scholarship projects
Tom Keegan, head of the Digital Scholarship & Publishing Studio, says that students don't necessarily need to be bound to text. If their scholarly needs move into the digital realm, the Digital Scholarship & Publishing Studio is ready to help.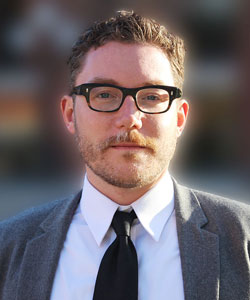 Keegan and his staff were initially hands off with the students, giving them a chance to explore digital tools on their own. However, whenever questions came up, students turned to the digital experts.
"These students know the content and are familiar with the subject area, but they might not understand the digital platform or they might not know which one is best for their project," Keegan says. "That's where the librarians and other studio staff come in. We help them with those technical problems and also help them think through the delivery mechanism that is the best format for the audiences they're trying to reach."
Student projects included a podcast about Caribbean literature, an infographic for use in pediatric waiting rooms, and motion capture and digital artistic practice in dance.
Hayder Alalwan, a doctoral student in chemical and biochemical engineering, created a website to publicly share information on chemical looping combustion. This process uses lattice oxygen molecules to decompose gas, instead of air, which minimizes formation of pollutant byproducts.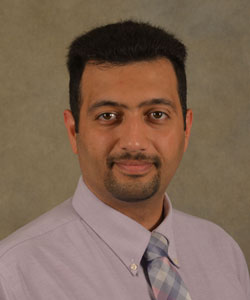 "(Studio staff) taught me how to create the website and gave me options for hosting this website," Alalwan says. "They also taught me how to create pages for the website, how to organize the website, and how to create animation for the website."
Stephanie Blalock, digital humanities librarian and associate editor of the Whitman Archive, worked with digital fellow Alexander Ashland on his project to expand the mapping of Whitman's correspondence. Ashland, a PhD student in English, is integrating new data into an existing database and revisiting the existing prototype.
"I find his project to be especially innovative. He's using Whitman Archive data in new and interesting ways," Blalock says. "We, at the Whitman Archive, would like to encourage projects that use our data."
Interdisciplinary collaboration
Despite coming from diverse academic disciplines, students worked well together and openly discussed their challenges with one another.
"So often, when people talk about digital scholarship, everyone wants to show off the shiny, finished product and hide the work," Keegan says. "If that's all that people who are just getting started in this area see, it perpetuates the mystery surrounding what it takes to get it done.
"It was good for students to feel they could share their stops and starts with one another and the public. You have to be honest about what it takes to get it done. If you're not, it can lead to misunderstandings and skewed expectations."
Caitlin Marley, a doctoral student in the Classics Department, appreciated sharing her struggles with her fellow digital scholars.
"There was a lot of commiserating and a lot of celebrating at the same time," says Marley, whose digital project analyzed Cicero's corpus through computing algorithms by using his orations and social network. "You can put so much time into something with little results. So once you finish something, you want to celebrate it with someone. You definitely don't get that when you're working alone."
Studio staff as well as the digital fellows deemed the pilot program a success.
"We could have had nine finished projects or nine unfinished projects, and I don't think that would have mattered," Keegan says. "Their understanding of the support they have, the process that's involved, and their own place within that structure was most important."