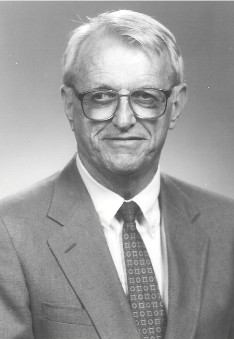 The 17th annual James F. Jakobsen Conference, held March 28, 2015, attracted presentations from graduate students across the UI campus.
The conference was established in 1998 and named after associate dean James F. Jakobsen in 2001 in honor of his long-standing commitment to graduate student education and his work with the Graduate Student Senate.
Through the generous contributions of the Jakobsen family, the conference is entirely organized by members of the Graduate Student Senate. (GSS). With additional support from the Graduate College and local businesses, GSS offers UI graduate students a local venue in which to present and view research and creative work.
Held each Spring semester, the Jakobsen Conference provides a well-attended, public forum for oral and poster presentations.
Winners, Spring 2015
Biological & Health Sciences
First prize—David Cordie, Geoscience. Stony Coral Soft Tissue Systematics and Use of Histology in Coral Phylogenetics
Second prize­—Jyungmean Son, Free Radical & Radiation Biology. Age-associated Metabolic Reprogramming in Normal Human Fibroblasts
Third prize—Ryan Adam, Biomedical Engineering. Tracheal Abnormalities in People with Cystic Fibrosis
Creative Works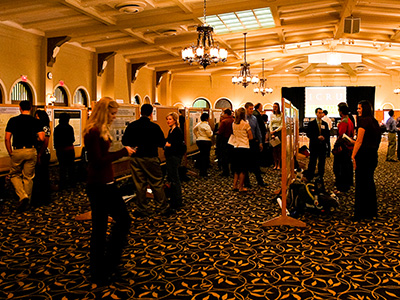 First prize—Halle Siepman, Art. Architectural Potential
Second prize­—Helen Rubinstein, English – Nonfiction Writing. On Not Eating the Marshmallow
Humanities
First prize—Stefan Schöberlein, English – Literary Studies. Melting Glaciers, Rising Waters—Max Frisch's Anthropocenic Worries in "Man in the Holocene"
Second prize­—Kathryn Polizzi, English – Literary Studies. Interpreting Literature with the City of Literature
Third prize—Matthew Blackwell, English – Literary Studies. What We Talk About When We Talk About Lish: Gordon Lish, James Purdy, and the Silencing of Raymond Carver
Math, Physical Sciences, & Engineering
First prize—Robert Hart, Mechanical Engineering. Development and Implementation of the Experimental Procedure to Examine the Response of Carbon Fiber and Buckypaper Composites Subjected to a High-Intensity Pulsed Electric Field
Second prize­—Shani Egodawatte, Chemistry. Synthesis of Electrospun Hematite Nanofibers with a Mesoporous Silica Coating of Controlled Thickness
Third prize—Sage Schissel, Chemical & Biochemical Engineering. Internal Reference Validation for EB-cured Polymer Conversions Measured via Raman Spectroscopy
Social Sciences & Education
First prize—Stacy Astrove, Management & Organizations. Psychological Contract Breach and Counterproductive Work Behavior: A moderated Mediation Model
Second prize­—Caitlin Hilliard, Psychology. Height matters: placement of hand gesture affects listener motor movements
Third prize—Alexander Ruch, Sociology. Perceived Organizational Risks and Reputations Are Related to Individuals' Decisions to Eat Genetically Modified Foods