Since 1952, the National Science Foundation's Graduate Research Fellowship Program (GRFP) has been supporting outstanding graduate students to advance science and engineering research.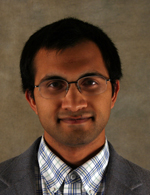 Five University of Iowa graduate students earned this prestigious award in the 2015-16 academic year. The UI Graduate College began keeping records of GRFP winners in 1997-98, and in that time five recipients is Iowa's most in one academic year.
Iowa's winners include Johnathan Culpepper (Engineering – Environmental), Ananda Guneratne (Engineering – Optical Engineering), Maria Noterman (Life Sciences – Neurosciences), Victoria Spring (Psychology – Social), and Jennifer Verniero (Applied Mathematical and Computational Sciences – Plasma). In addition, UI undergraduate student Jocelyn Todd (Engineering – Mechanical) received the fellowship and will attend graduate school at the University of Utah.
Guneratne, Noterman, and Spring are all Presidential Graduate Research Fellows, while Culpepper is a Dean's Graduate Research Fellow.
"This award simply affirms my decision to pursue graduate study at the University of Iowa," says Culpepper, a native of Trinidad and Tobago. "I am blessed to be a part of this successful community of erudite minds and fortunate to receive such a prestigious award while being a member of this institution."
The NSF award provides three years of financial support within a five-year fellowship period ($34,000 annual stipend and $12,000 cost-of-education allowance to the graduate institution) for graduate study that leads to a research-based master's or doctoral degree. Applicants must be U.S. citizens, nationals, or permanent residents, and are selected through the NSF peer review process.
A culture of application
Applicants for the GRFP are challenged with showing how their science will benefit society.
The UI's Office of Graduate Student Success works with graduate students to illustrate this crucial component of their research in their application materials. Associate Director Jennifer Teitle and Postdoctoral Scholars Alex Schott and Elizabeth Savelkoul had substantive interactions with 12 graduate students who applied for the 2015-16 awards, including four-of-five fellowship winners and four-of-five honorable mention selections.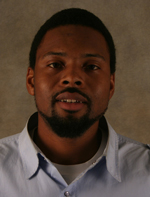 The UI's five honorable mention selections include Anastasia Blake (Chemistry – Chemical Synthesis), James McGrath (Social Sciences – Archaeology), Hunter Schroer (Engineering – Environmental), Kelsey Spalding (Psychology – Neuropsychology), and Hannah Wyland (Psychology – Cognitive).
"Our efforts working with the GRFP applicants—from initial workshops to proposal review—are part of the Graduate College's sustained effort to encourage a culture of application here at Iowa," Teitle says.
Noterman attended a workshop offered by the Office of Graduate Student Success in which applicants reviewed each other's essays and offered feedback.
"This workshop helped to clarify my writing for people in different fields," says Noterman, a native of Adams, Minn. "I also worked with Elizabeth on my final drafts to help streamline my ideas. Every word has to serve a purpose with the page restrictions on the NSF application."
While the number of winners and honorable mentions is impressive, it doesn't tell the whole successful story. By applying for the fellowship, students gain vital professional development experience in grant writing.
"Those students are now better able to discuss and present their work, and their next grant application will be better because of it," Schott says. "We want to foster a culture of application, where students are working with faculty on external funding applications all the time. Not only will the students win more, but they'll be better prepared for their careers as well."
Additional GRFP benefits
Verniero is currently a teaching assistant in the UI's Department of Mathematics. While she enjoys sharing her love of mathematics with undergraduate students, she is eager to spend more time on her research.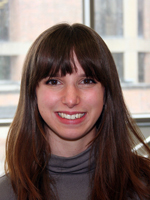 "With this fellowship, I have more flexibility and am able to start my project a year earlier than planned, which will result in better progress towards getting my degree and pursuing my future goals in space research," says Verniero, a native of Annandale, N.J.
GRFP fellows also receive opportunities for international research collaborations through the Graduate Research Opportunities Worldwide (GROW) initiative and professional career development with federal internships provided through the Graduate Research Internship Program (GRIP).
"The GRFP will give me the freedom to travel to more conferences to present my work and the confidence to pursue riskier research ideas," says Spring, a native of Durham, N.C.
In total, GRFP recipients are well positioned to make transformative breakthroughs in their respective research fields. "Being a GRFP fellow not only opens doors during graduate school, but creates the pathways and practices that make for high-achieving and innovative researchers in the long term," Teitle says.