Funded through a Better Futures for Iowans grant from the University of Iowa Office of the Provost and administered through the School of Urban and Regional Planning, the Iowa Initiative for Sustainable Communities (IISC) is a campus-wide initiative that calls on UI students and faculty in numerous disciplines to assist communities across Iowa.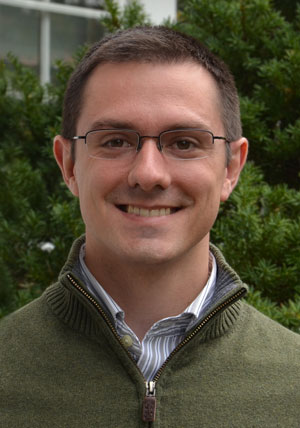 Cedar Rapids, Muscatine, and Washington partnered with IISC during the 2013-14 academic year.
Coordinated by Nick Benson, IISC projects helped communities with a variety of projects, including riverfront development, community-based social justice work, public art, and work toward creating a Self-Supported Municipal Improvement District (SSMID).
All projects were identified as priorities by the cities. Following are summaries of a few of this year's projects.
Cedar Rapids
Project: SSMID Evaluation and Development in the Czech Village/New Bohemia Main Street District in Cedar Rapids.
Outcomes & Impact: "The Urban and Regional Planning students wowed not only our local community, but also a statewide audience with their professionalism and dedication to helping communities tackle the challenge of determining whether or not a SSMID is right for them."
—Jennifer Pruden, Main Street District
Executive Director
Muscatine
Project: Riverfront Strategic Growth Plan for the city of Muscatine.
Outcomes & Impact: The UI student team recommended that the city of Muscatine create a working ecosystem riverfront for citizens to enjoy. "The IISC and Muscatine Partnership program has brought a breath of fresh air to our community. We live here each day and take for granted the many assets Muscatine has to offer. The students came in with fresh perspectives and creative ideas to help open our eyes and minds to so much more that we could be doing." —Rich Dwyer, Co-chair Muscatine Community Improvement Action Team
Washington
Project: Branding campaign for the city of Washington.
Outcomes & Impact: "The students' fresh perspectives were enlightening to our organization and gave us an outsider's view on how we can better market our community. We are really using the tools developed to implement the new branding campaign. And without the support of the IISC program at the U of I, it wouldn't have happened." —Michelle Redlinger, Chamber of Commerce Executive Director
Mutual benefit
UI students gain from the training they receive through the IISC, working on projects with community leaders in Iowa. "The Iowa Initiative for Sustainable Communities provides students with the chance to work on real-world projects, applying what they have learned in their academic studies to solve challenges facing Iowa's communities," says Benson. "It's a great opportunity to gain practical experience, but also connect with professionals in their fields who may become future job references or even employers."
Communities benefit, as well, since UI faculty guide students through each project to ensure quality work and useful research outcomes.
"IISC partner communities receive thousands of hours of work from talented, motivated UI students who bring really creative ideas to the table. We are always impressed at the end of the year to see students complete final projects that are fresh and innovative, yet practical, and this year was no exception," says Benson.