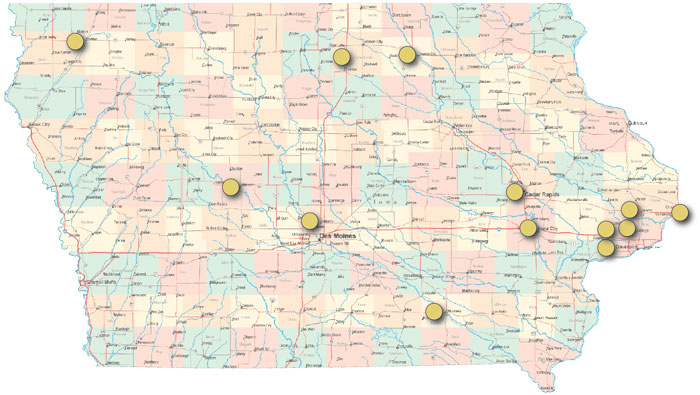 As an elementary school principal for 25 years in the Iowa City Community School District, Chris Kolarik observed the unique skill set of her school's teacher librarians. These educators did much more than just help students check out library books.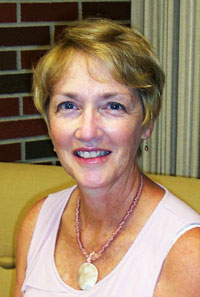 While librarians aren't classroom teachers, they possess the expertise necessary to help students succeed in the information age of the 21st century. Teacher librarians are uniquely trained to teach students to think critically and construct new understanding and insights from varied information sources.
Funded by the University of Iowa's Office of the Provost and the Better Futures for Iowans initiative, the UI's School of Library and Information Science is offering a master-of-arts degree designed for working teachers interested in becoming school librarians. The two-year program equips graduates to effectively and creatively operate a school library media program.
Courses are delivered primarily via video conferencing, but students are required to attend at least one class component on campus during the summer.
"In this information age, we need people who really understand the whole process of how to intelligently deal with so much information from such varied sources. That isn't something that most teachers have an expertise in," says Kolarik, program coordinator of the Teacher-Librarian Program. "Right now, there are teacher-librarian job openings across the state, and there are not enough certified teachers to fill them. The Iowa Department of Education has listed teacher librarians as one of the teacher shortage positions."
The 2013 cohort—the first under the Better Futures for Iowans initiative—currently has four students, while this fall's incoming cohort currently has 12 students. Students live in the following Iowa communities: Granville, Clear Lake, and Charles City in northwestern and northern Iowa; Jefferson and Ankeny in west central and central Iowa; and DeWitt, Camanche, Eldridge, Bettendorf, Davenport, Blue Grass, Ottumwa, Iowa City/Coralville, and Cedar Rapids in southeastern and eastern Iowa.
Jim Elmborg, associate professor in the School of Library and Information Science, shares Kolarik's assessment that there is a need for more teacher librarians across the state.
"The state code says every school district must have a librarian and a K-12 articulated library program, but many districts share librarians and have not developed a written program. The teacher librarian hops from school to school," says Elmborg, faculty administrator for the Teacher-Librarian Program. "That person cannot deliver a quality program. A librarian should be someone you can find at any time students or other teachers need them. Having that presence is important."