Allison Means, marketing manager for the University of Iowa Press, said there is no better place for a small publishing company to flourish than in a UNESCO City of Literature.
"The UI Press has access to people from the Iowa Writers' Workshop and places such as Prairie Lights, all of whom are really interested in literature," Means said. "I don't think many other university presses have that same opportunity."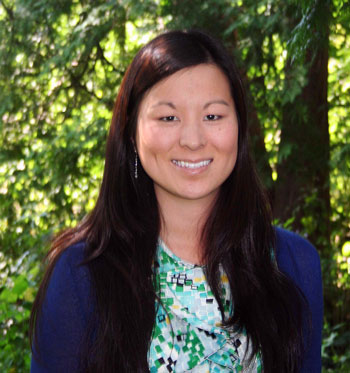 Means earned a bachelor's degree in English at the UI and got her first glimpse of the UI Press through an internship. Prior to this experience, Means thought the logical path in the publishing world would be to work as an editor at a big publishing company such as Random House. It was in graduate school at the Denver Publishing Institute where Means was first introduced to the variety of opportunities open to her and where she fell in love with marketing.
"I feel like what I do is fulfilling. What most authors do is really important," Means said. "In my opinion, literature is a key part of our society."
Now six years at the UI, Means manages the organization's public relations, sales promotion, advertising, and website.  She also meets with literary critics and provides them with book materials published through UI Press.
Working in publishing isn't for everyone, Means warned. You have to love to read. As a life-long avid reader, she feels lucky to be doing something she truly enjoys, including her interaction with the authors. And working in a community centered around literacy, as well as a university highly regarded for its accomplishments in the world of words, has helped the UI Press produce quality literature.
"It's interesting because these people are experts in their field and it's fascinating to work with someone who has so much in-depth knowledge in their specific subject and to help them convey that to the general public," she said.
Means acknowledges the importance and increased attention e-books have been getting in the book world, but says e-book naysayers need not fear the demise of the printed book. Though she hesitates to predict exactly what may be in store for the future of the publishing world, it's an advancement she is eager to watch unfold.
"You hear 'the book is dead' but it's not. It's still here," Means said. "It's just changing, and I think it's a really interesting time to be in the field."